Events
Tech Beyond The Hype: Optimizing for Impact with Blockchain & Analytics with Fleur Heyns and Ana Salom-Boira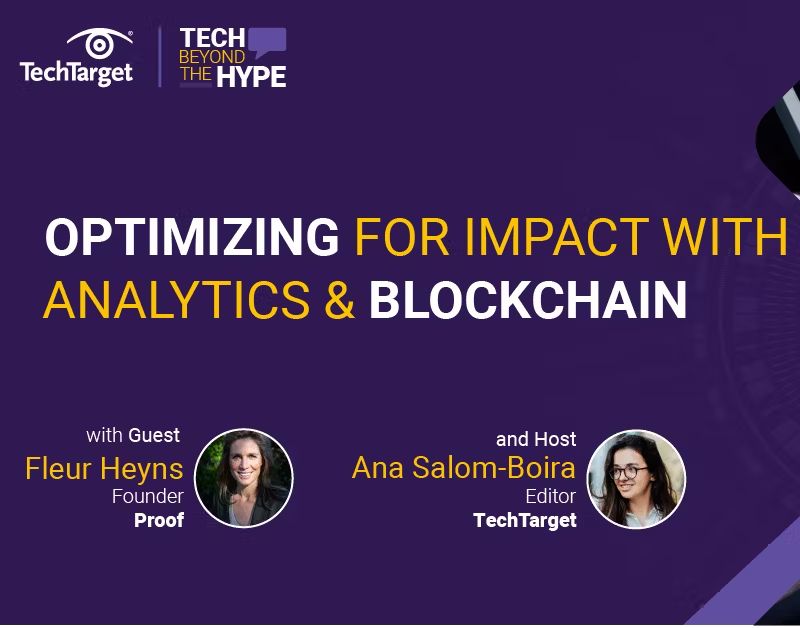 Proof CEO Fleur Heyns sat down with Ana Salom Boira, Editorial Manager at TechTarget, to talk about the intersection of ESG and impact data with blockchain. Together they discussed the importance of optimizing impact data and how ESG can become a value-add to a company when approached correctly.

"As the world shifts towards a more sustainable future, businesses must prioritize impact alongside profitability. Mere lip service won't suffice as consumers, investors, and governments demand greater transparency around ESG and impact performance." - Ana Salom-Boira.

Listen to the full episode of the Tech Beyond The Hype podcast for more.