Guides
How-To: Motivate Portfolio Companies to Prioritize ESG (Part III)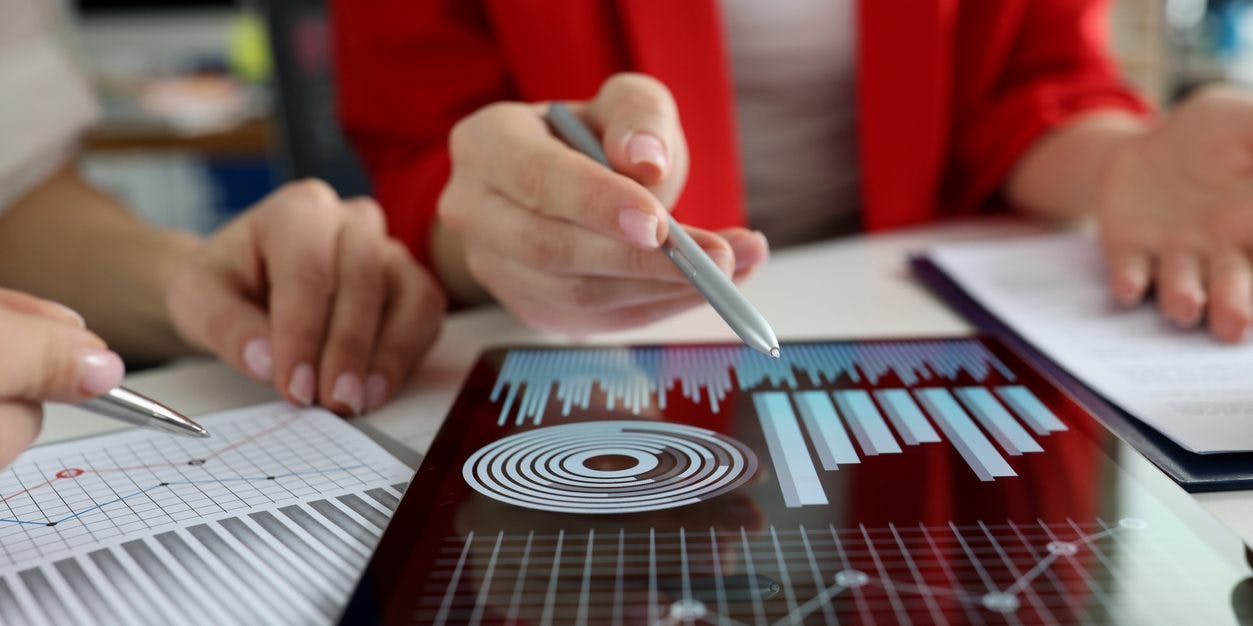 Welcome to a 3 part series on how to motivate portfolio companies to prioritize ESG.
Part 3: Impact Fund Use Case with Tvalley
In the first two articles in this series, we introduced the obstacles that investors face when it comes to ESG measurement (Article 1) and summarized the business benefits of ESG reporting (Article 2). Now we are providing a specific case study of an impact fund that has leveraged the Proof (Formerly Proof of Impact) platform to motivate portfolio companies to measure and report on their impact performance, providing substantial benefits to both the fund management team and their founders.
Tvalley has a bold mission to build the businesses that are transforming Colombia and Latin America. With more than 20 years of investment experience, Tvalley promotes projects that positively impact society, including financial technology (FinTech), technology ventures, and renewable energy & utilities.
Tvalley is a purpose-driven investor that works directly with portfolio companies to prioritize ESG and impact. Tvalley's experience working with organizations at all stages – including startups, early-stage businesses, and companies expanding their regional and global footprint – means that Tvalley can offer substantial insights on best practices for ESG and impact reporting for investors of all sizes.
In partnership with Tvalley's Claudia Quintero (Chief Operating Officer) and Daniela Pacheco (Portfolio Manager), Proof has created this case study to inspire other companies to work with their portfolio companies to prioritize ESG and impact reporting.
"Impact drives Tvalley's mission. Since our inception, impact has been the foundation for what businesses we choose to invest in and build. Our impact driven thesis is evident in all stages of our investing process. We invest in companies at different stages and levels of maturity; however, they have all embraced driving and measuring impact."  –Mauricio Hoyos, Co-Founder, Tvalley
How to Talk to Portfolio Companies about ESG Reporting
In March 2021, Tvalley partnered with Proof to develop the fund's impact and sustainability plan. Tvalley is now working with Proof to onboard its portfolio companies to the Proof platform for continuous impact reporting and performance management.
Based on Proof 's work with Tvalley and our other investor clients, we have identified seven best practices for communicating the importance of ESG and impact reporting to portfolio companies:
Start with Why: Before asking your portfolio companies to report on their ESG performance, it is critical that your fund is able to clearly articulate the importance of ESG, whether it be identifying critical business risks, enhancing investor relations, or differentiating yourselves as a brand that cares about the world. Start by answering the question: Why is it important for ESG and impact to be embedded in our fund's DNA? Bonus points if you are able to walk the talk by explaining to portfolio companies how your fund is taking steps to improve the ESG performance of its internal operations.

"We analyze every investment we make not only on financial returns but also on their impact to society and the environment. The key to successful implementation is for every company to have clarity on their contribution to the Sustainable Development Goals and prioritized metrics, before reporting on their performance". -Daniela Pacheco, Tvalley
Build Immediate Business Value: It is critical to explain the value of ESG reporting beyond satisfying your fund's immediate reporting requirements. Start by asking portfolio companies about their near-term and long-term business goals. Then, describe how ESG reporting will support their core business goals (see the second article in the series for 7 business benefits of ESG reporting).

Lesson from Tvalley: Puntored, a Tvalley investee, is a fintech as a service that is transforming rural society in Latin America through financial inclusion. In its 15 year history, Puntored has generated more than USD $110M in additional revenue for SMEs and has gross merchandise value of over USD $2B, with more than 32M transactions processed monthly. With Tvalley's support, Puntored worked with Proof to define impact metrics and develop a performance dashboard. Puntored was able to transparently share its impact data with other prospective investors, and attracted new impact funds while significantly shortening the due diligence process.

Offer Social Proof: Social proof and fear of missing out (FOMO) cannot be underestimated as techniques for encouraging portfolio companies to report on their ESG performance. Cite the number and percentage of your portfolio companies already reporting on ESG, to indicate how the company compares to other investees. Other useful data points include industry benchmarks for the number of companies reporting on ESG and the number of investors demanding ESG. For example, according to the Global Impact Investing Network (GIIN), seventy-one percent of businesses surveyed must produce impact reports for key stakeholder such as investors or donors.

Lesson from Tvalley: By using data to communicate its impact story, Tvalley investee Suncolombia has gained global recognition for its commitment to impact, including being recognized as a finalist at the SDG Finance Geneva Summit. As a pioneer in solar energy solutions in Colombia, Suncolombia measures its contributions to increasing energy, education, healthcare, and entertainment access, in order to improve the living conditions of some of the most vulnerable communities. Suncolombia's global recognition and tangible impact contribution provides inspiration for other companies to measure their impact.

Use Carrots and Sticks: Beyond purpose- and data-driven messaging, concrete incentives will motivate companies to take action with increased urgency. Your fund can offer incentives that are tied to impact performance, such as access to additional funding or more favorable terms. Another option is to promote friendly competition among portfolio companies, for example offering to feature a case study or joint marketing campaign on the fund's website for the first few companies to sign up for digital ESG reporting or to achieve their impact goals. Reporting requirements can also be built into a fund's investment terms, a best practice recommended by the United Nations Development Programme's (UNDP) SDG Impact Standards for Private Equity.

Lesson from Tvalley: "In 2021, we incorporated impact into our Investment Committee decision making process. In our due diligence process, we evaluate the companies' impact to their communities, environment, and their ethics. We also look for mission driven founders, who see impact not as a number, but as their purpose and vision. We have reached a point where impact is a must. Without positive impact, no matter the opportunity we are obliged to turn down the investment. By the first trimester of 2022, we will implement a digital impact dashboard for all of our portfolio companies to support companies on their impact journey." -Claudia Quintero, Tvalley
Keep it Simple: Explain the time- and monetary-savings benefits of digital ESG compared to the alternatives. On average, organizations dedicate 25 percent of staff time to managing and measuring impact, half of which is spent on data collection and reporting, according to the Global Impact Investing Network (GIIN). Consultant fees for one-time annual ESG reporting are over 6x more expensive than an ongoing next-gen digital active performance management solution. Digital ESG reporting is less expensive than consulting services and less time- and resource-intensive than manual data reporting, requiring only a few hours of employee time to onboard onto the Proof platform.

Lesson from Tvalley: Tvalley invests in Fibratech, a water fiberglass technology solutions company focused on the treatment and storage of water, that provides access to clean water in Colombia and Latin America. Given Fibratech's limited bandwidth and the need for stand-out impact reporting, it was essential to present the founding team with a technology solution to automate their reporting and showcase both their qualitative and quantitative performance to their investors, customers, partners, and leadership team. Tvalley worked with Fibratech to prioritize two impact categories to focus on driving near-term change: employee engagement and workforce equity. As a result, Fibratech implemented changes to its hiring policies and offered better terms to its employees. Through automated integrations with Fibratech's existing data systems, Fibratech will be able to monitor employee morale over time to ensure that changes are having the intended impact.
Offer Support for Continuous Improvement: Portfolio companies must understand that ESG reporting is not intended to be a punitive exercise. The emphasis should be on understanding portfolio companies' performance and risks and identifying opportunities for continuous improvement. Change happens when a company identifies areas where it is lagging behind and develops a realistic plan for improvement. Investors should reward companies that put in place processes to identify improvement opportunities and action plans, rather than focusing purely on quantitative outputs.

Lesson from Tvalley: "We believe in communication and trust. So, we try to create spaces where our entrepreneurs can build and co-create. We have tight-knit relationships with all of the founders and teach them how to measure and communicate their impact. We talk regularly with each of the company's executives to determine how to track their impact. Collaboration is key, which is why we like to share our knowledge on impact investing with other investors and government entities." -Daniela Pacheco, Tvalley
Where do we go from here?
Performance improvements will benefit all stakeholders – portfolio companies, current and future investors, customers, and other partners. For a company that does not know where to get started with ESG reporting, the support and encouragement of an investor can be a game-changer to set up a scalable ESG performance management system focused on improving their environmental and social contributions.
Tvalley is an enthusiastic advocate for impact measurement and management.
"Through workshops and community building, we will continue to emphasize the importance of measuring impact in our portfolio companies," says Tvalley Chief Operating Officer Claudia Quintero. "We are committed to building a platform through Proof to provide visibility into the impact of every one of our portfolio companies. Through public relations and social media, our investees' stories will inspire others."
Proof is proud to partner with Tvalley and our other clients who are committed to making the world a better place through investing in environmental sustainability and social equity. We hope that this series of articles provides you with the resources and best practices you need to talk to your portfolio companies about reporting on their ESG and impact performance, and we invite you to join the conversation on LinkedIn – What best practices have you found to motivate portfolio companies to report on their ESG and impact performance?
About Tvalley
Tvalley is the Company Builder that transforms Latin America. With more than 20 years of experience, Tvalley invests in the fastest growing industries in Colombia and Latin America. You can learn more on Tvalley's website or connect with Tvalley on social media:
• Learn more on Tvalley's website
• Connect with Tvalley on social media: Facebook, Linkedin, Twitter
About Proof
Proof is committed to supporting our clients on their journey to understand and improve their ESG performance. Whether your company is just beginning to report on ESG criteria or looking to gain deeper insights from existing ESG data, Proof will provide the resources to help your business succeed and enhance your impact.
• Follow Proof on LinkedIn
• Build your ESG strategy with Proof. To start your ESG reporting journey, reach out via our website.