Unlock Sustainable Success: Get Free Access to Proof's Impact Intelligence!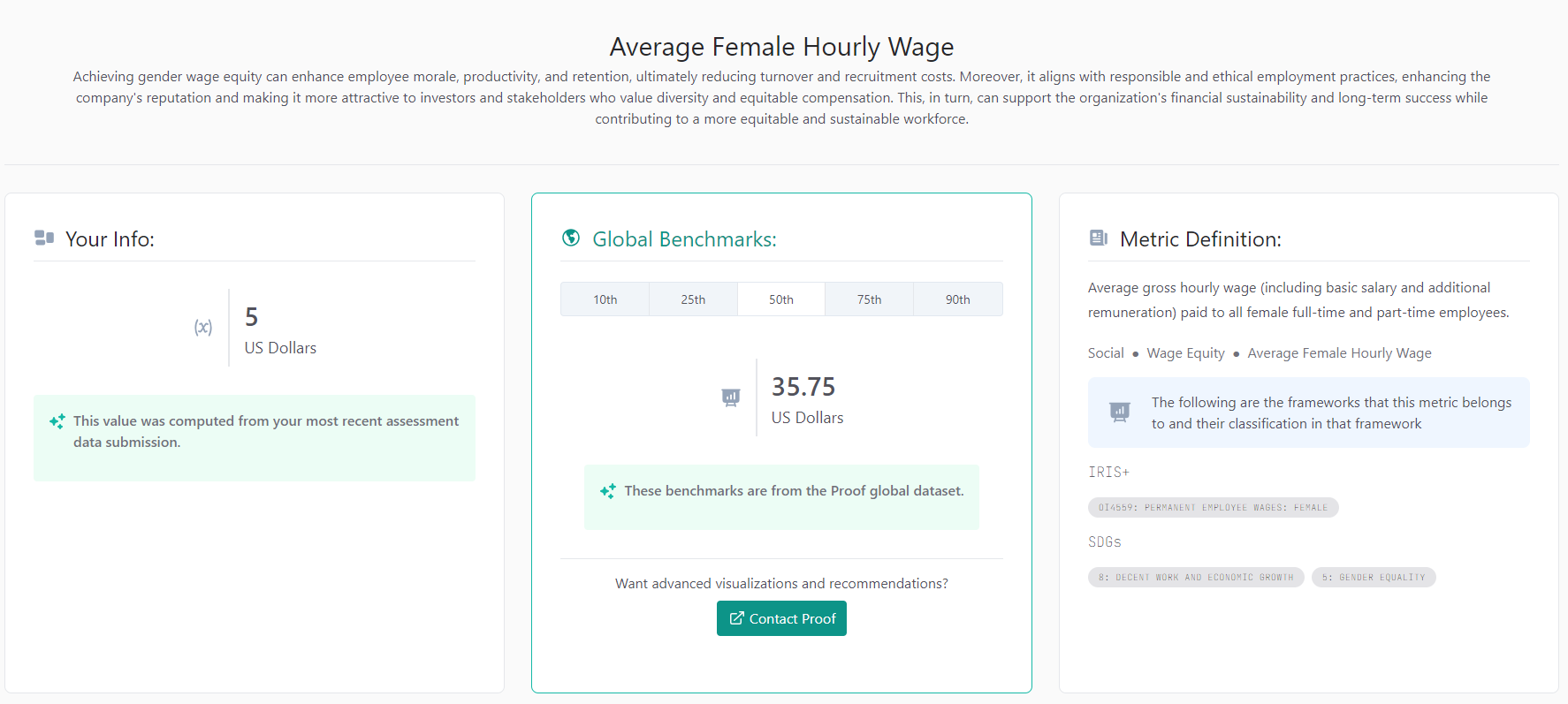 Introducing Our New Free Tier!
In our continual pursuit to empower your organization to drive meaningful, sustainable change, we're delighted to announce a free tier of our pioneering impact intelligence software, Proof!
Why Proof?

Proof isn't just about data—it's about synthesizing billions of datapoints into actionable informed decisions that align with your sustainability goals and financial objectives. It cuts through the noise surrounding Environmental, Social, and Governance (ESG) & impact metrics, providing real-time, AI-driven insights tailored to help you improve your financial performance.

What's Inside?
Seamless Data Upload: Integrate your ESG & impact performance data
Meaningful Comparisons: Benchmark your organization against global peers
Deep Insights: Dive into a wealth of knowledge on your sustainability efforts and financial performance.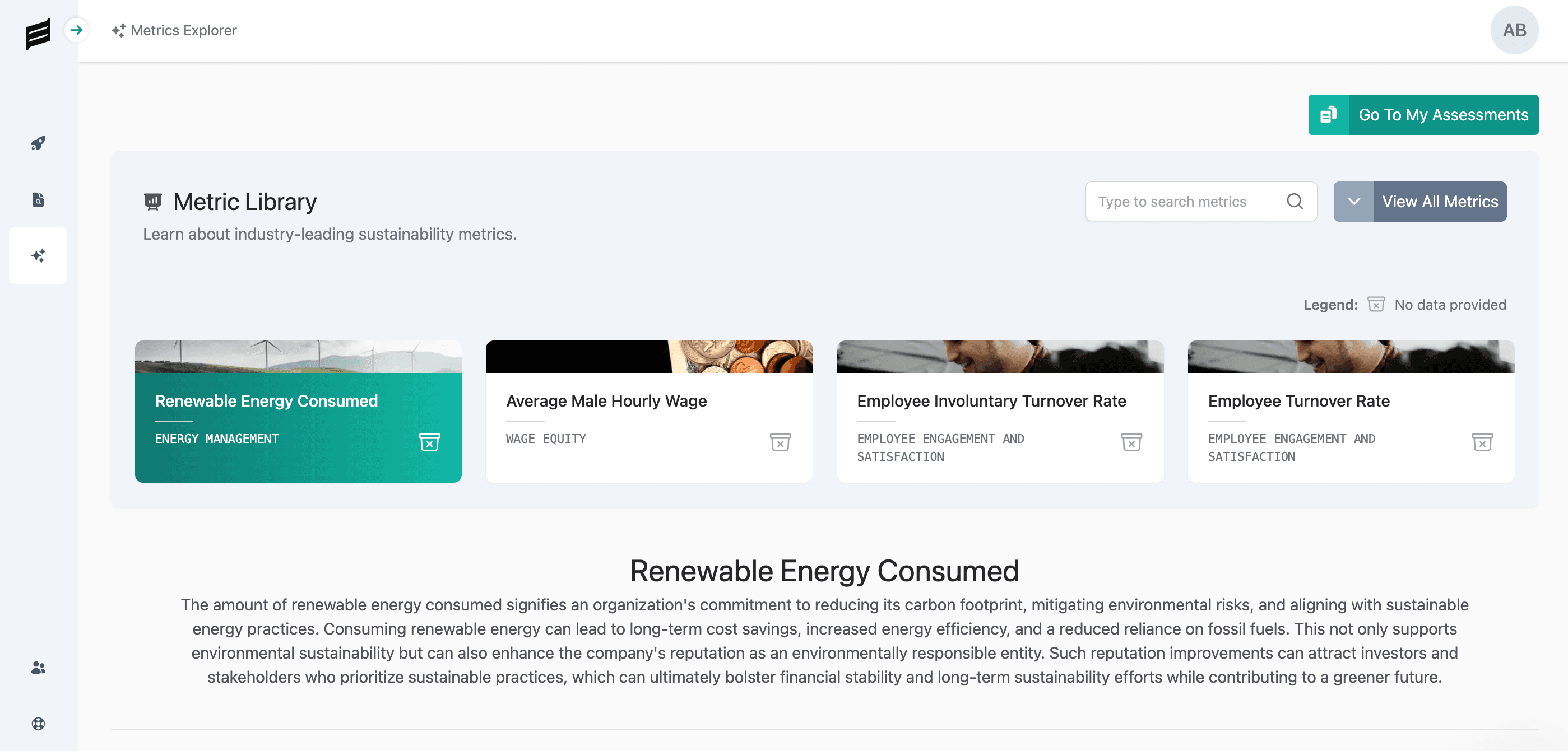 Exclusive Perks for Free Tier Users:
Sustainability Community: Join the Proof community to connect with a global ecosystem of world-changers, share your insights, and expand your knowledge
Priority Access to our Baseline tier: Sign up for the waitlist here.
Take Action Now!
Remember, your journey with Proof is not just about embracing sustainability—it's about transforming every decision into a step towards a brighter, more sustainable future.
Are you ready to redefine the realm of possibilities and leave a lasting legacy?