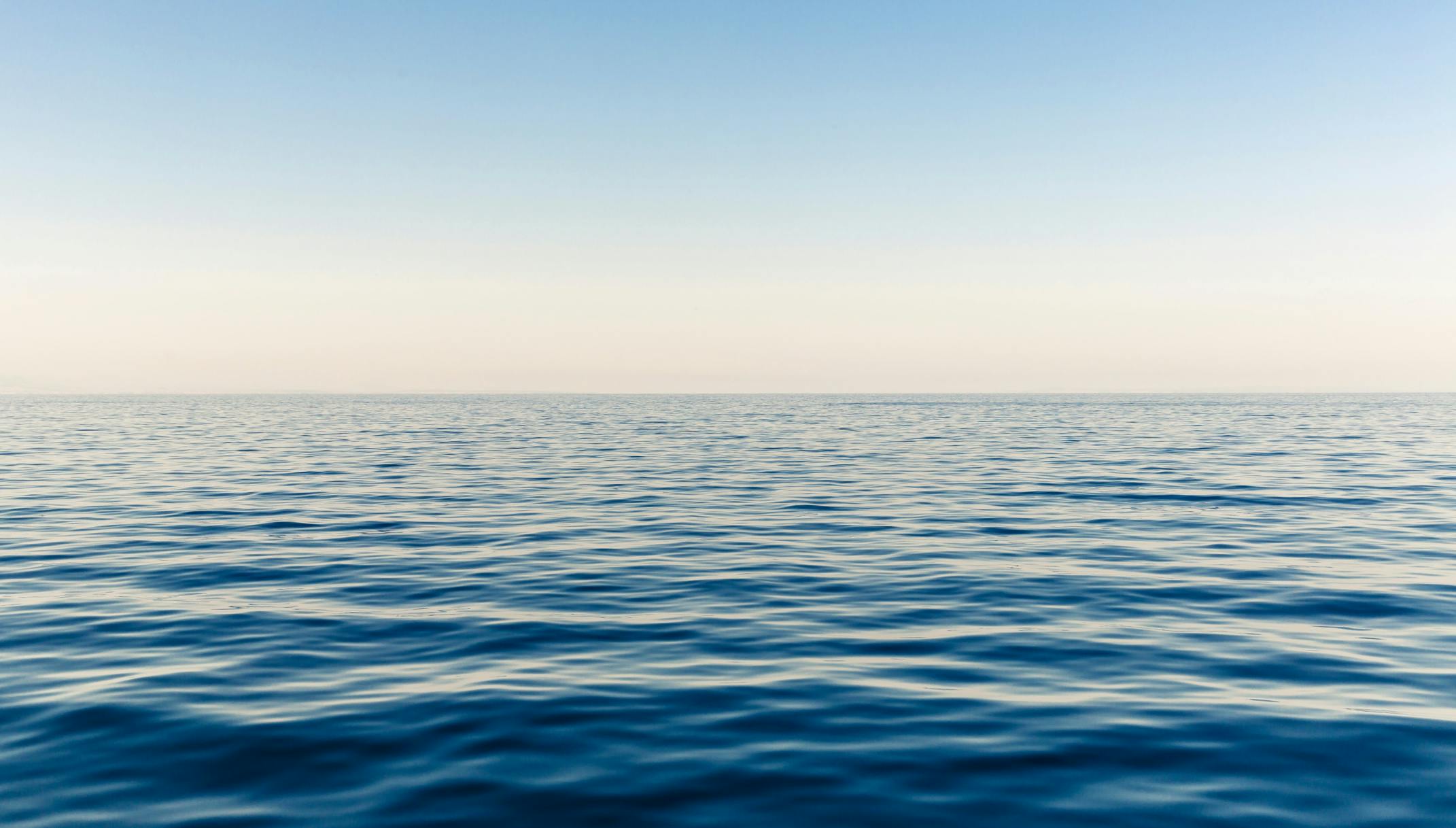 With an enormous GDP and a population primed to take advantage of technological advancements, investment in Latin America is poised to accelerate exponentially and impact a vast number of people.
First, the facts
Latin America (LatAm) has a population of 700 million and a total GDP of $6T USD. To put that in context, the population is twice that of the United States, and the GDP is 40 percent of China's and twice the size of India. In terms of technology accessibility, internet penetration of 70 percent surpasses China (59 percent) and India (50 percent), and mobile internet penetration of 67 percent surpasses China (56 percent) and India (50 percent) – Medium. This dynamic creates a perfect environment for technology disruption at an even more massive scale than we have already seen in countries like the U.S, China and India.
Furthermore, the startup ecosystem is rapidly developing. It is estimated that the startup ecosystem has increased in value by 32x in the last decade and, as of 2020, was valued at around $221 billion. In fact, "In 2017, Global Network Perspectives found that Latin America was the second most enterprising region in the world" – Global Network Perspectives. Not only is the total addressable market promising, the key drivers behind innovation are in place and quickly gaining more traction.
Global top-tier investors are beginning to catch on as well. Mega firms such as SoftBank, Tiger Global Management, Tencent, Accel, Ribbit Capital and QED Investors are raising LatAm-specific funds for the first time and international Venture Capitalists (VC) like Sequoia Capital, Softbank, Naspers and Didi Chuxing are deploying enormous amounts of capital into the region. Private investments in Latin America reached a record of US$16B in 2020 and exits in Latin America reached a record of US$11B in 2020, with 105 exits including 9 IPOs – ACAFI.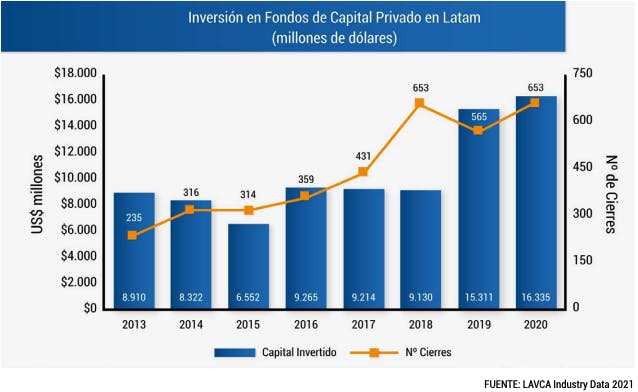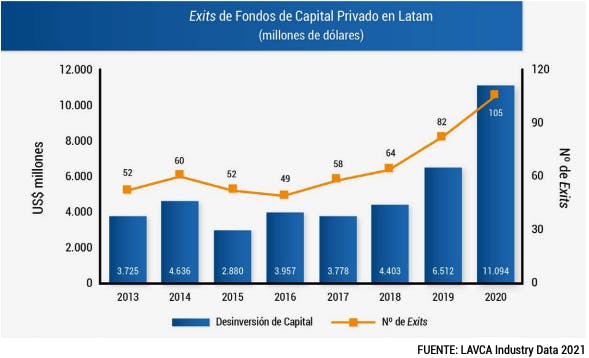 Entrepreneurs and startups are also busy keeping up with the rising tide. There have been over 1,000 technology companies born in the region that have raised more than $1 million. These companies are collectively worth $221 billion, raised $28 billion, and include 28 companies worth more than $1 billion – IDB. So far in 2021, the investment dollars flowing into the region are even more promising: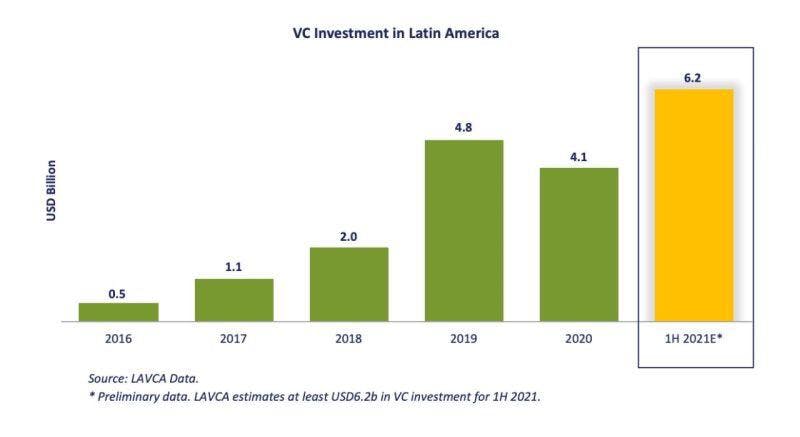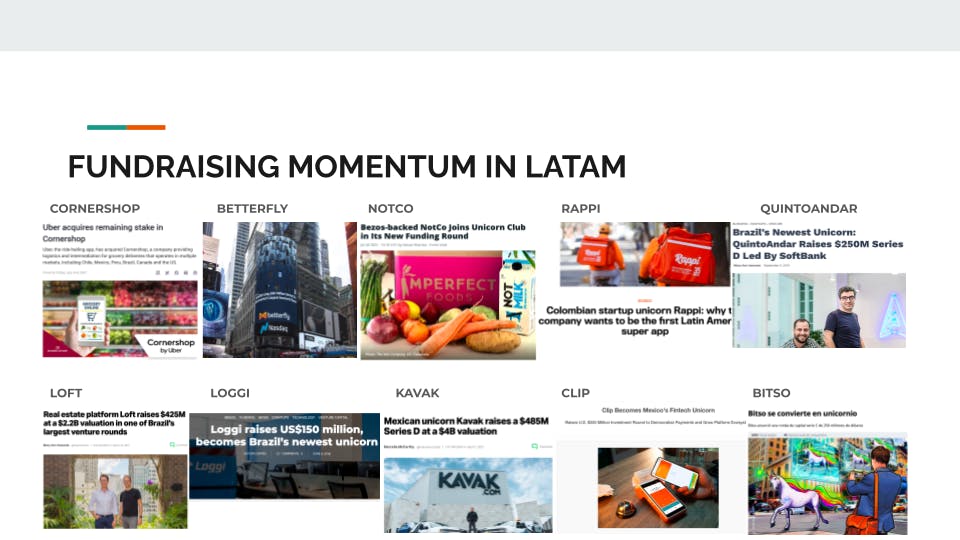 What does all this investment mean for impact in the region?
A strong VC market enables the establishment and encouragement of innovation, combined with an opportunity to create significant impact in previously economically stagnant parts of the population. Small and medium sized businesses currently create 67% of employment in the region – IDB, so the creation and growth of all these businesses is having a tangible impact on the livelihoods of people and local economies. Furthermore, according to the GIIN's recent survey of 81 impact investors' response to the COVID-19 pandemic, 41% are planning to target Latin America and the Caribbean when deploying capital to respond to the crisis – GIIN. Impact investors see the opportunity for huge impact and outsized returns made possible by the population dynamics, technological accessibility, and "pull" of capital from bigger players in the market.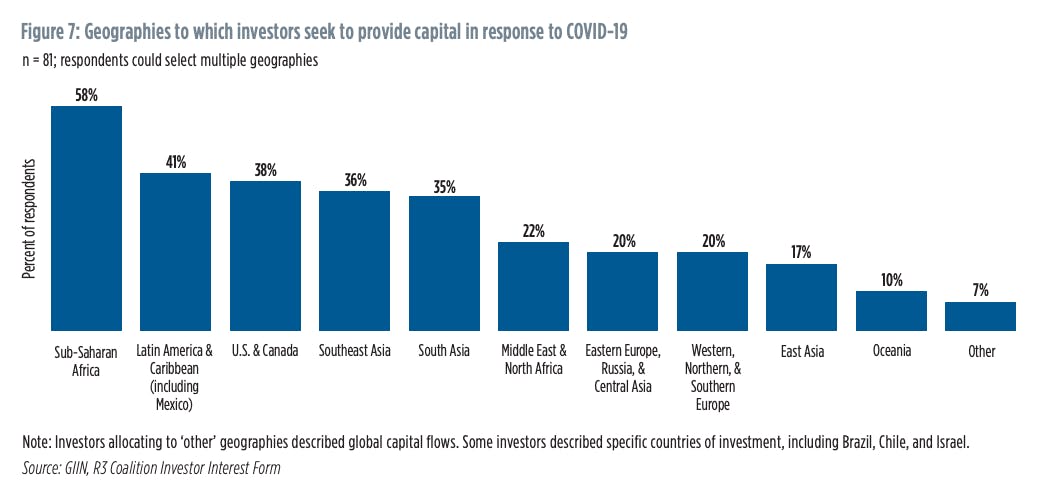 On top of the promising potential of the market, new venture businesses are showing they have a unique purpose in Latin America. Shu Nyatta of SoftBank's $5 billion Latin America Fund summed this up by pointing out, "technology in LatAm is often more about inclusion rather than disruption" – TechCrunch. Whereas in most developed economies, new technologies are often used to dethrone incumbents, in Latin America, they are often applied to directly improve the lives of their users. At Grove Capital and Proof we have been happily overwhelmed by the number and quality of investors who are recognizing this capability and funding new solutions which foster inclusion and promote accessibility. In fact, more than $25 billion in impact-investing assets are currently focused on Latin America with over 600 impact investing deals happening in 2020 alone – Vox and ANDE. Grove Capital and Proof are uniquely positioned to serve this growing list of investors and entrepreneurs thriving in Latin America. As new capital flows into the region, streamlining capital raise processes and ongoing impact monitoring and evaluation will only grow in importance.
Entrepreneurs serve a fundamental role in building strong economies and providing opportunities for economic mobility. Particularly in the wake of the pandemic, Latin American founders are creating more profitable, technology-driven businesses that will have a positive impact on their communities and the planet. Considering how vital startups are to Latin America's economy, combined with the speed and scale of investment currently happening in the region, these quickly growing purpose-driven companies are set to determine the economic future and well-being of the region.
About Grove Capital
At Grove Capital we believe that the only solution for the climate crisis is through innovation and collaboration. That is why we are dedicated to connecting investors who want transformative environmental impact along with outstanding financial returns to the best funds and companies addressing the climate crisis.
Find out more about Grove Capital here.
About Proof
Proof aims to lead the next evolution of business intelligence through verified ESG & Impact Data. Every company is unique. Your ESG priorities should be unique too. Learn how your company can leverage solutions for digital ESG and impact management.
Reach out to the team via our website.