Case Studies
ESG & Impact Data in Action: Spotlight on African Clean Energy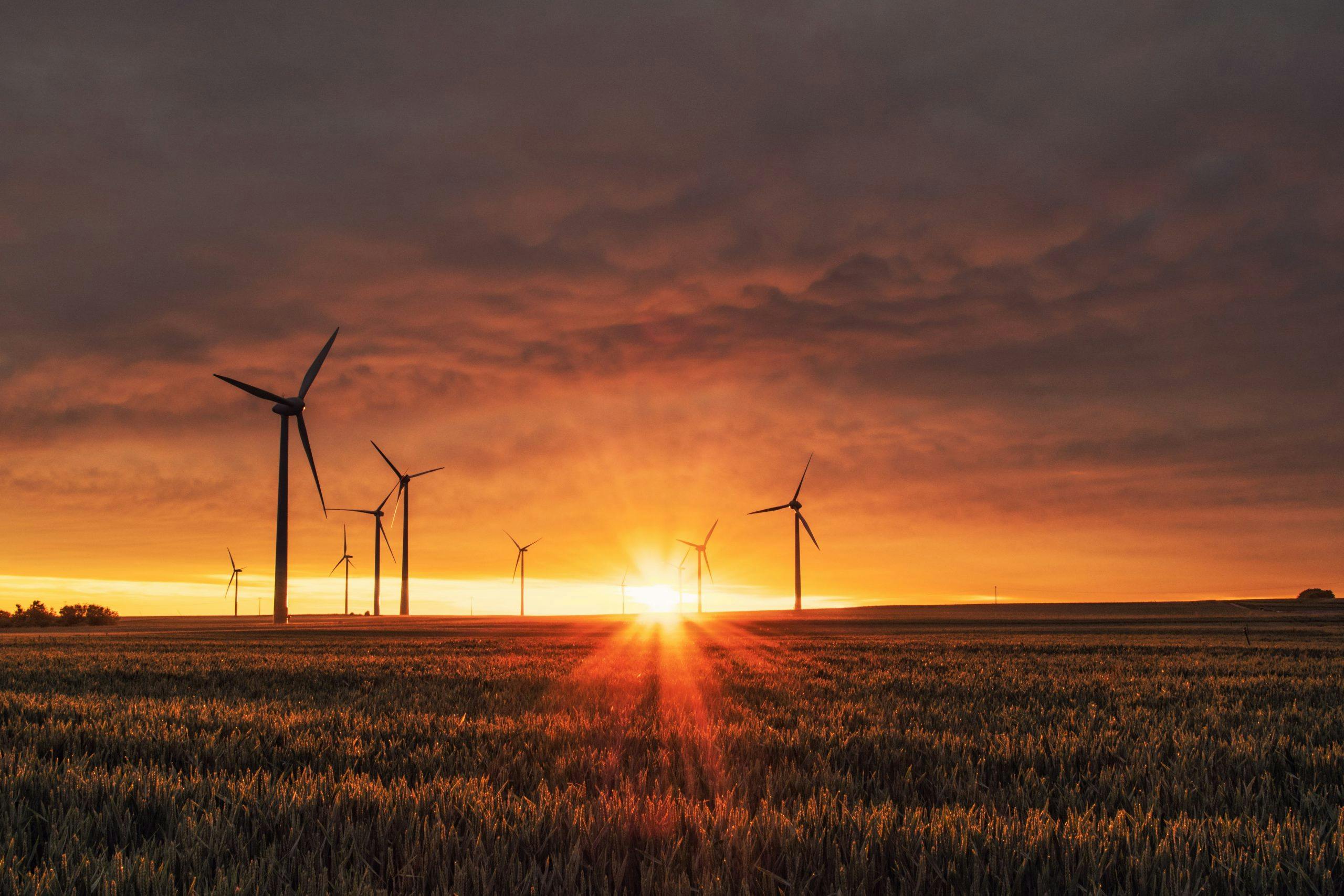 African Clean Energy (ACE) is a leading B-Corp certified enterprise that enables decentralized access to clean energy for rural households in Sub-Saharan Africa and Southeast Asia. In April 2021, ACE partnered with Proof to develop the cutting-edge digital infrastructure needed for performance-based financing and monetization of impact externalities.
Despite ACE's product delivering significant evidence-based social and environmental impacts, these intersectional societal benefits — and their breadth and depth beyond carbon offsets — are not always captured and built into investment terms. Moving forward, ACE and Proof are working together to make these opportunities more accessible to impact investors and funders, laying the data pipelines and leveraging blockchain technology (i.e., smart contracts) to enable independently verified, real-time performance-based investing at scale.
Streaming Data-Driven Storytelling
Having built a sophisticated digital infrastructure and defined its core impact metrics, ACE leveraged the Proof platform to continuously visualize and track its performance over time in a simple and shareable online dashboard. Instead of spending valuable time manually reporting data into different investor forms, ACE seamlessly transferred its Salesforce data into the secure Proof Catalyst™ Data Management Portal for streaming reporting and analysis. The continuous data protocol set up allows ACE to share results with multiple investors and funders from one centralized platform, while redirecting valuable staffing resources towards product development and analytics.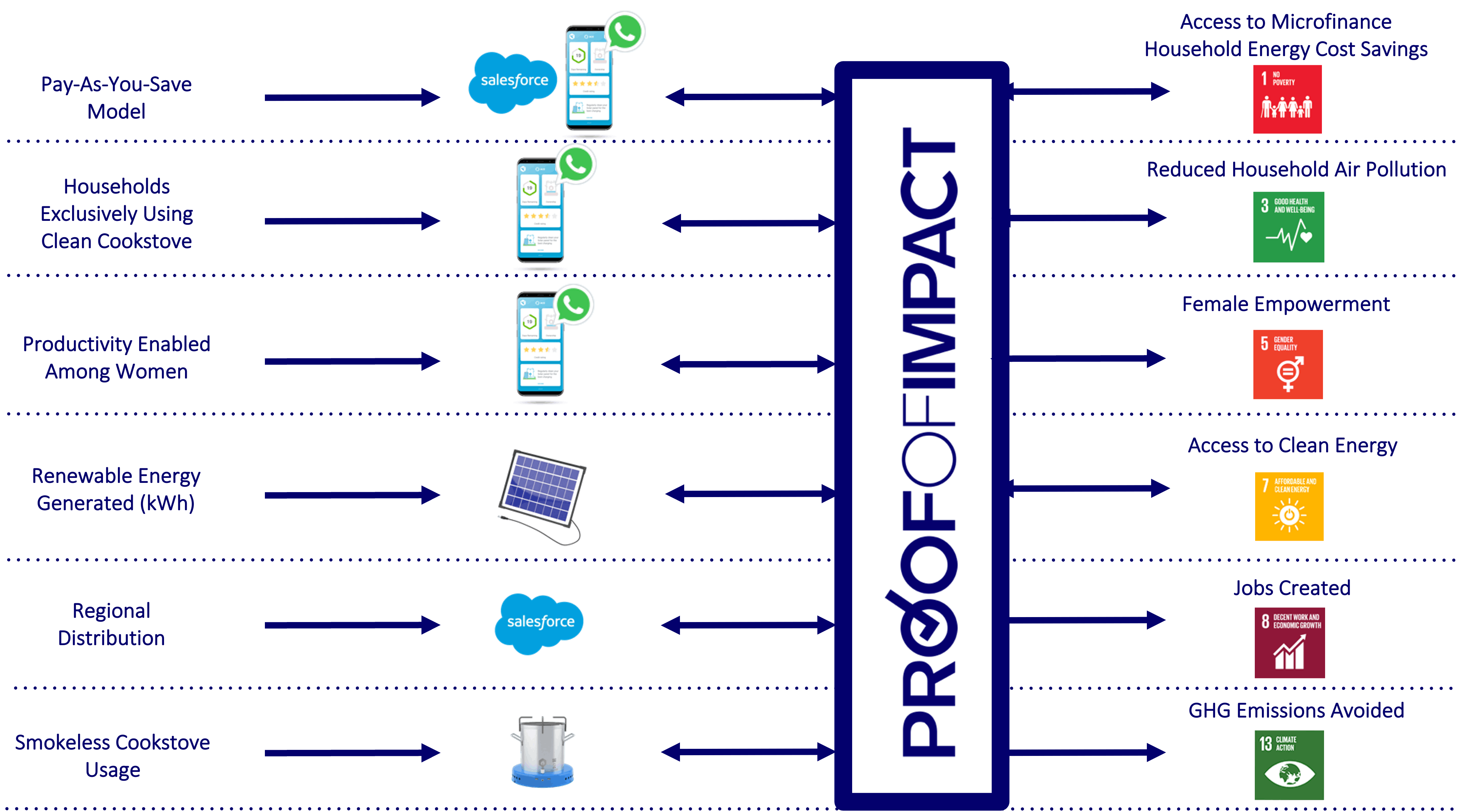 Minimizing Impact Washing Risk
To improve confidence and accuracy of impact performance data, renewable energy businesses must partner with third-party providers to perform rigorous data validation and verification. To meet this need, Proof's Catalyst™ system independently ran every ACE data point through a data pipeline that pulled from a catalogue of over 350 validation and verification checks for the highest level of data quality assurance. The validation process checked for completeness, consistency, uniqueness, and anomaly detection to ensure full accuracy and preparedness for external sharing and investor disclosures. ACE's data was then pushed through the data pipeline for metric calculation and visualization.
Showcasing Performance
In collaboration with Proof, ACE prioritized a set of key metrics to focus on, tracked its baseline performance in simple data visualizations, and proactively shared its performance with investors as part of its capital raising efforts.
The data showed, for example, that the ACE One Energy Systems had reduced approximately 340,000 metric tons of greenhouse gas emissions from being released into the atmosphere. This is equivalent to preserving 416,560 acres of U.S. forests in one year, or 854 million miles driven by an average passenger vehicle. With the results visualized in simple and relatable terms, ACE had valuable insights that it could use to promote its growing environmental impact.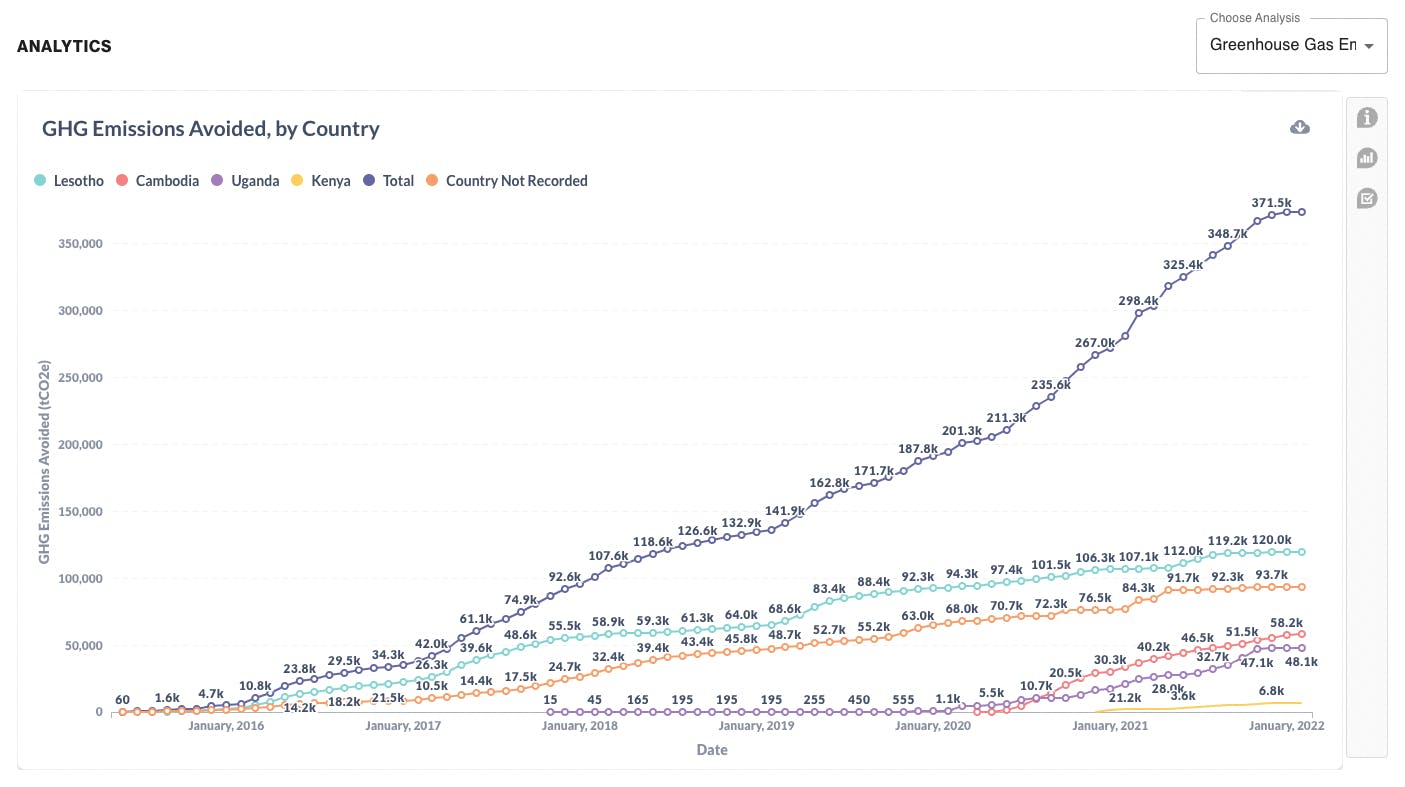 The data also revealed potential areas of improvement — a necessary step in the measurement and management process for any organization. For example, although an impressive 72 percent of ACE's clients have been female, the cumulative average has been decreasing over time as ACE expands to new countries and geographies. ACE's product provides significant social value to women and children by nearly eliminating the indoor air pollution that comes from wood fires commonly used for cooking. For this reason, ACE does not want to lose sight of the core target demographic. This may require more creative and innovative approaches to reaching women, such as tailored messaging and new referral pathways in different countries.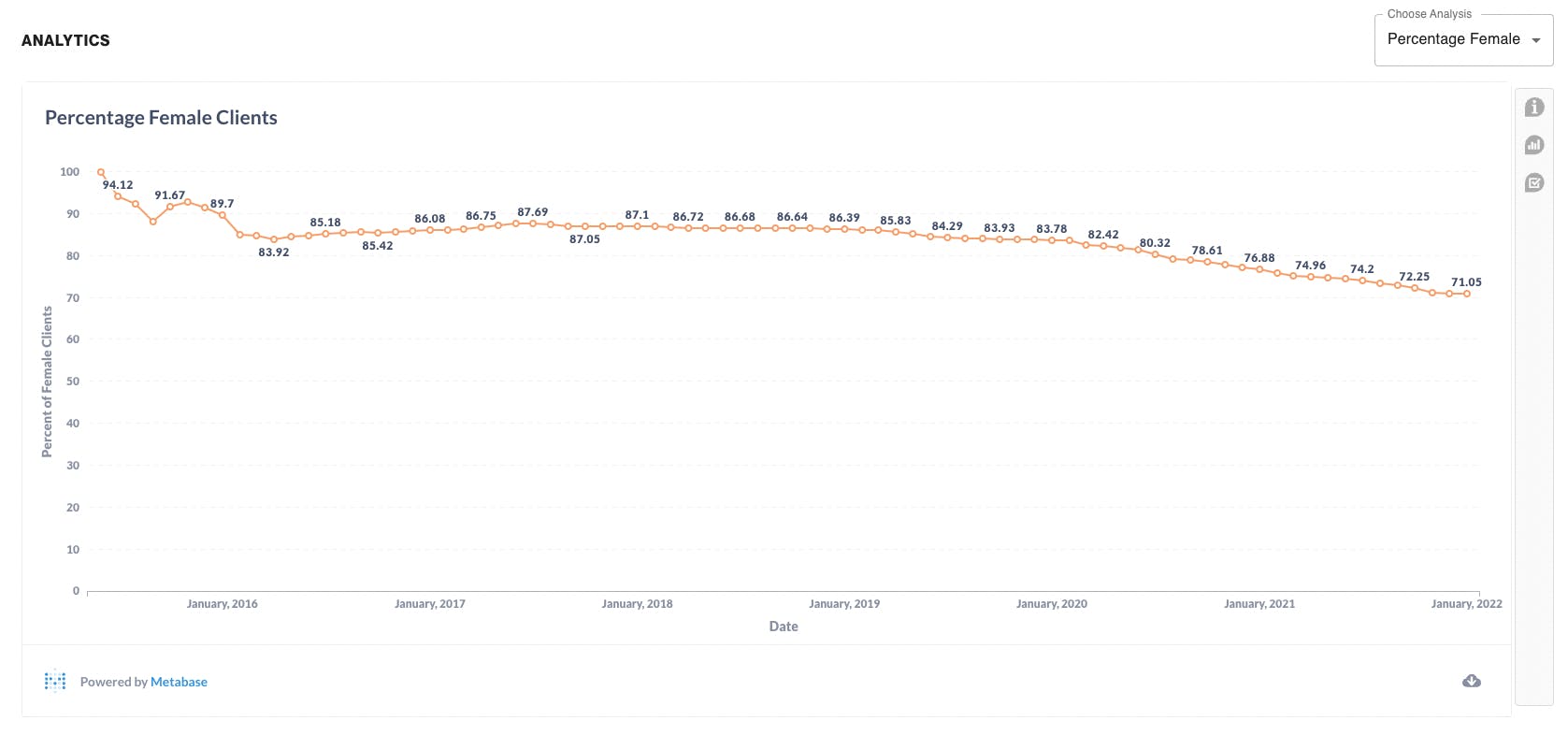 Optimization & Investor Engagement
Using the insights gained from the data, the final — and most important step — is developing and executing an action plan for performance improvement. As ACE continues its capital raise with sustainability-focused investors, and learns about new ways to better serve its customers, the team plans to take the following steps to finalize and optimize its ESG and impact measurement approach:
Enhance Digital Tracking: ACE's hybrid energy systems track customer usage data real-time into ACE's CRM system, providing precise data on usage time, behaviors, and trends. As a next step, ACE plans to connect this data directly to the Proof system to refine the current visualizations and leverage real-time impact performance tracking for deeper insights (e.g., knowing exactly how frequently customers use the ACE One system, their usage patterns, and how to provide the most effective customer support).
Align Staff to Impact Results: As ACE works to further embed impact into the business strategy, the organization's leadership will more closely align each employee's work with the end impact goals to which they most contribute. This will serve a dual purpose: both learning more about where training needs are required, especially in the onboarding process, and ensuring the organization's incentive structure provides sufficient opportunities to increase earnings based on actual impact results, rather than just outputs.
Collect Direct Stakeholder Data: In order to learn about the deeper longitudinal impact that the ACE product has on its customers, as well as develop new customer engagement pathways, ACE plans to conduct automated SMS surveys in a more frequent, ongoing, and cost-effective fashion. This will include exploring innovative techniques to encourage improved customer experience and impactful product usage through automated nudges, while at the same time collecting valuable insights on long-term sustainability outcomes.
As a result of ACE's commitment to ESG and impact measurement and management, the organization recently re-certified with the highest B Corporation score in Europe. Proof is proud to partner with ACE on this journey and trailblaze a new path to automated, performance-based investing. The digital data infrastructure is the key to unlock this next generation of investing — one that will significantly increase the flow of private capital into the highest impact organizations and incentivize private organizations to take concrete steps towards solving the world's biggest challenges.
As described by Ruben Walker, ACE's CEO, "The proper quantification and monetisation of impact related market externalities, which might sound like word salad to many people, is actually one of the most important things we can do to make the world a better place. It will foster improved capital allocation and drive innovation, and it starts with data."
Proof is proud to partner with ACE in achieving its impact and financial goals. We look forward to continuing this partnership and democratizing access to high-quality, data-driven impact measurement and active performance management. If you'd like to learn more, please contact us.