Case Studies
From Reporting to Revolution: PCI Pharma Services' GHG Emissions Success Story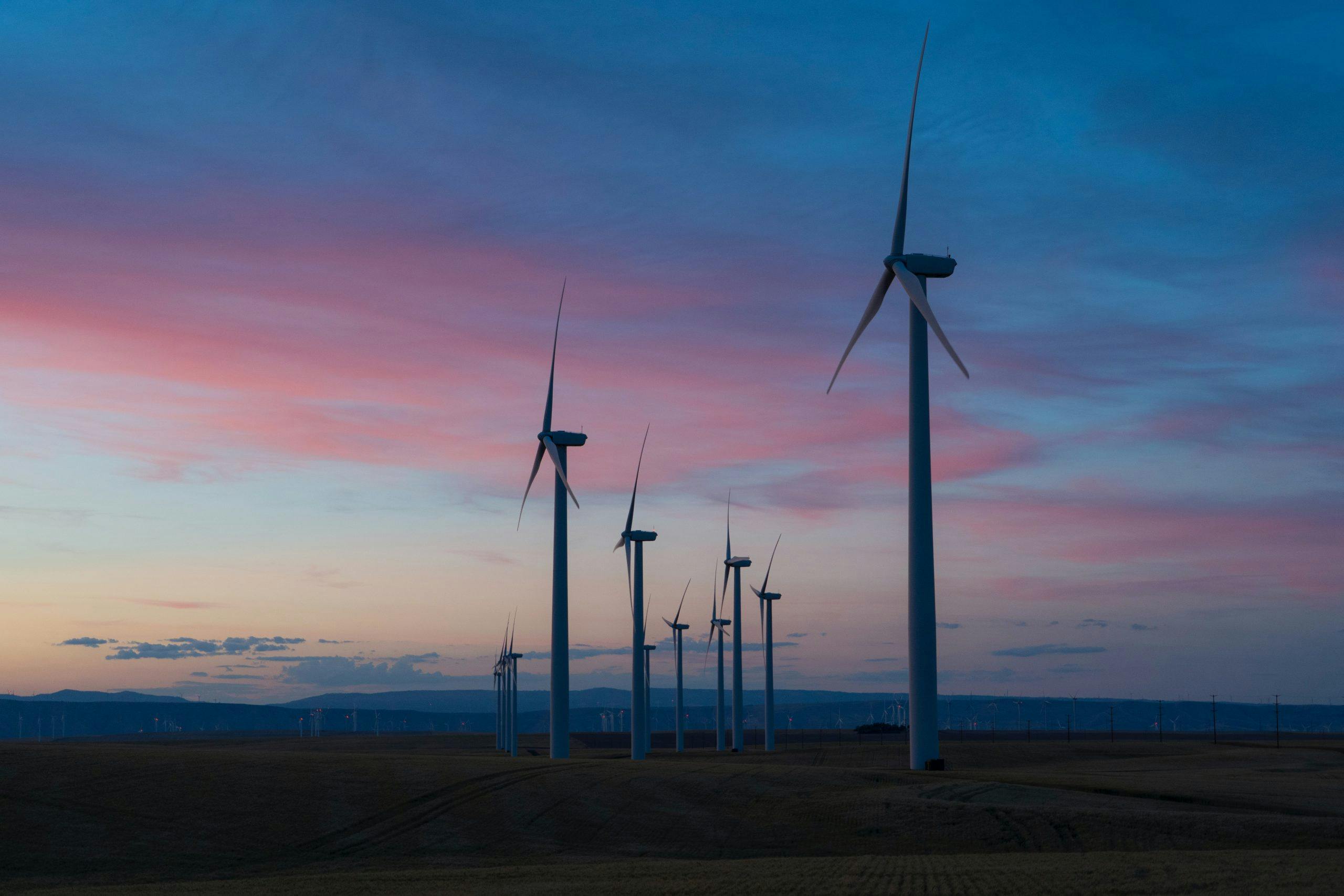 From increased regulatory pressure to ambitious corporate commitments, global efforts to curb carbon emissions are dominating the headlines. Greenhouse gasses (GHG) - which include carbon dioxide, methane, nitrous oxide, and fluorinated gasses - are the leading cause of global warming and climate change. Global GHG emissions have increased by 40% since 1990, with the world now emitting around 50 billion tonnes of GHG every year.
The increase in earth-warming gasses has led to a steady and significant rise in global temperatures over the past 30 years, with the world now 1 degree warmer on average compared to pre-industrial levels. This is resulting in increased weather events that are leading to a loss of life, home, and livelihood for millions of people across the globe.
Reducing GHG emissions is an urgent task. According to the Intergovernmental Panel on Climate Change (IPCC), the world has until 2050 to eliminate GHG emissions if we are to meet the globally agreed aspirational target of no more than 1.5 degrees of warming. All individuals and organizations - small and large, public and private - have a significant role to play in this effort.
At Proof (Formerly Proof of Impact), we work with companies and investors seeking to address urgent climate risks and change the world for the better. These organizations are implementing sustainability practices into their business models that not only contribute to the global effort to create a cleaner, fairer world but also strengthen and future-proof their own business operations.
Philadelphia-based PCI Pharma Services recently worked with Proof to quantify its greenhouse gas (GHG) emissions, to set meaningful targets and develop action plans to reduce its carbon footprint. Understanding and quantifying GHG emissions is no easy task, particularly for companies not emitting carbon directly. However, with Proof's help, PCI was soon able to understand how it was performing on GHG emissions and implement game-changing improvements to strengthen its business.
The Challenge:
Navigating GHG Emissions
Proof first engaged with PCI Pharma Services to report on the impact of its operations in collaboration with its investor, Kohlberg. PCI and Kohlberg worked together to identify 11 environmental, social, and governance (ESG) metrics, setting targets that would help PCI to contribute meaningfully towards meeting six United Nations Sustainable Development Goals:

Climate Action is a top priority for Kohlberg, who encouraged PCI to establish emissions baselines so that it can bring operational efficiency in order to lower its energy usage and thereby reduce carbon emissions. Like many companies, however, PCI was faced with challenges around the collection of emissions data: the crucial first step to understanding, and thereby reducing, emissions. Key pain points for PCI included:
→ GHG emissions were not measured at each of PCI's 11 global sites
→ Each site was collecting data using different data systems
→ Site data - when available - was recorded in different units, formats, and structures as sites operate relatively autonomously due to local differences within their global locations
→ Sites had underlying data available, but this had never been translated into GHG emissions equivalents
When it comes to carbon emissions, understanding the broad spectrum of GHG emissions is an important part of the reporting process, as emissions occur all along the value chain. GHG emissions are broadly set in three categories:
↳ Scope 1 GHG emissions
Direct emissions from machinery that a company owns such as fuel combustion boilers, furnaces, and vehicles.
↳ Scope 2 GHG emissions
Indirect emissions that are linked to the purchase and use of energy for powering, heating, and cooling a company's facilities.
↳ Scope 3 GHG emissions
Emissions associated with the entire value chain of an organization that usually account for the largest share. They are also the most difficult to track and are not currently mandatory to disclose under any of the leading ESG frameworks. They might include how consumers dispose of the company's products or how products are transported by third parties.
For a company that has never reported on GHG emissions, accurate and comprehensive reporting can be a daunting task. Proof worked with PCI to simplify the emissions measurement process, so that PCI's ESG team could spend less time and fewer organizational resources on data collection and reporting, and more time on meaningfully reducing its global emissions footprint.
Proof:
Simplifying Emissions Management
At Proof, data is our specialty: we believe it is only through the rigorous collection of standardized data that real change can be achieved at a corporate level and beyond. The Proof platform translates raw data into actionable details that allow enterprises and investors to realize the potential for greater impact.
By mining disjointed data and translating it into actionable metrics, analytics, and insights, Proof gives key decision-makers, investors, and stakeholders an informed vantage point that allows them to better understand their businesses and empowers them to actively live and breathe their values.
GHG 360 (Proof 's GHG emissions management product) set out to do just this for PCI Pharma Services based on three key pillars:
Measure - Understanding the current emissions performance and tracking improvement over time.
Reduce - Meaningful interventions to radically reduce carbon emissions.
Scale - Expanding the boundaries of organizational impact.
Proof partnered with PCI leadership and the Global Environmental, Social, and Governance (ESG) team - composed of 50+ members representing PCI's 11 sites - to rapidly understand PCI's performance and move the company towards net zero carbon emissions.
01. Measure
First, Proof worked with PCI to set the boundaries of its emissions reporting. Since most PCI sites were reporting on GHG emissions for the first time, we identified the GHG emissions dimensions that were most material to PCI's business and stakeholders, also considering site data availability. PCI was then able to determine data sources for each of the selected emissions categories, such as electricity bills and energy meters. PCI deployed Proof's GHG Emissions Reporting Tool (based on the globally recognized GHG Protocol methodology) to automatically calculate estimated GHG emissions based on data inputs from PCI business sites in the following categories:

Scope 1 GHG emissions
→ On-site fuel consumption (e.g. diesel generators and natural gas power generated onsite).
PCI site representatives reported on data from an Eniscope energy reader, and Proof estimated GHG emissions by standardizing units and applying emissions factors based on fuel type.
→ Vehicle fuel consumption (e.g. cars owned or rented by PCI).
PCI site reps reported on vehicle miles traveled based on data from travel reports, spreadsheets, receipts, and vehicle logs. Proof applied emissions factors based on vehicle type to calculate GHG emissions.

Scope 2 GHG emissions

→ Electricity purchased (from utility provider).
PCI site reps reported data based on utility bills. Proof applied grid emissions factors based on each site's location to calculate GHG emissions.

Scope 3 GHG emissions

→ Business travel.
Based on the availability of data and a materiality assessment, business travel was selected as an important scope 3 emissions category to track. PCI elected to report data through the Concur system, which will feed travel data into the Proof platform.
→ In future reporting periods, PCI will report on additional Scope 3 emissions categories, with a focus on continuous improvement over time.
To ensure that PCI's data inputs were as accurate as possible, Proof cross-referenced the underlying documentation (such as utility bills) to verify recorded information and then compared data points to historical data such as other sites' performance. We then used algorithms to check for anomalies and inconsistencies and worked closely with site reps to update any data points that were incorrectly reported.
Forming an essential component of PCI's overall emissions strategy, Proof developed a dynamic performance dashboard for PCI to showcase the company's scope 1, 2 and 3 emissions intensity (as calculated by Co2 emissions / revenue) as well as its total GHG emissions. The dashboard is continuously updated based on the latest data reported by sites, and it serves as an ongoing resource for investors, PCI team members, and supply chain partners.
The dashboard shows data from different PCI sites side by side, so management can see the company's total GHG emissions performance compared to those from individual locations. This allows PCI to quickly and easily spot sites where there is room for improvement. The data can be viewed in multiple units, including normalized by revenue, allowing for data to be compared with globally recognized benchmarks.
02 / Reduce
With an understanding of PCI's baseline emissions across business sites, the PCI team quickly shifted its focus to emissions reduction strategies. Proof supported PCI management to understand the full picture of environmental impact and risk based on social and financial performance data analytics. This includes:
→ Identifying performance benchmarks based on industry databases and competitors' public data, to understand how PCI compares and to identify other companies' best practices for emissions management.
→ Putting in place ambitious, realistic targets for the future, following the leading Science Based Targets initiative (SBTi).
→ Tracking the potential environmental and financial impact of organizational changes on emissions (e.g., emissions reduction from transitioning to renewable energy).
→ Engaging stakeholders in emissions reduction activities.
→ Identifying verified emissions reduction partners at the cutting-edge of carbon offset and removal.
PCI's ESG team continuously monitors the dashboard to identify improvement opportunities. When one site's normalized GHG emissions were higher than expected, for example, the PCI team looked at the underlying data to find a root cause (e.g. electricity consumption) and planned actions to reduce emissions from this area. This includes transitioning to more renewable energy purchases, improving equipment efficiency to require less fuel, and installing smart light meters in warehouses.
03 / Scale
For PCI, committing to reducing its carbon emissions is only the beginning. Going beyond the data requirements of its investors, PCI worked with Proof to conduct a stakeholder materiality assessment, to rate additional potential indicators based on expected impact to PCI's business (incorporating the feedback of PCI's ESG team) and stakeholders (including customers, supply chain partners, and investors). Based on the impact categories deemed to be most material to PCI's business and stakeholders, Proof expanded on the list of metrics recommended by PCI's investor Kohlberg to calculate the full impact of PCI's services, with a focus on the company's contributions through its products and workplace.
Based on the results of this assessment, Proof is working with PCI to expand its impact reporting beyond GHG emissions to include other types of impact performance datasets, such as:
→ Environmental impacts like clean energy, waste and water management, climate risk, and biodiversity
→ Social impacts like employee diversity, workplace equity, employee engagement, health and safety, and training
→ Governance impacts such as data privacy and security, legal and regulatory compliance, board governance and diversity, and transparency and disclosure
PCI's metrics align with its nine corporate impact categories, the Sustainability Accounting Standards Board (SASB), the Global Impact Investing Network (GIIN) IRIS metric catalog, and the Global Reporting Initiative (GRI). Through a commitment to impact measurement that is rooted in transparency and continuous improvement, PCI is living out its commitment to fostering environmentally sustainable performance, honoring a diverse and inclusive culture, and creating positive impact on employees, supply chain partners, customers, investors, patients, and the communities in which it lives and works.
PCI's ESG commitment has gained recognition from global sustainability agencies. PCI was awarded Bronze Medal status by leading environmental, social, and ethical performance evaluation platform Ecovadis. Since PCI's impact metrics - including GHG emissions - were already calculated and reported on a centralized dashboard, PCI's site representatives could easily report data calculated using a methodology that was assured by a trusted partner.
PCI into the Sustainable Future
This recognition is a testament to the commitment and dedication of PCI's leadership and ESG team to performance monitoring and management for greenhouse gas emissions and beyond. Building off the momentum of its recognition as a global sustainability leader, PCI is continuing to explore the ample opportunities it has to reduce emissions on the path to becoming carbon neutral.
PCI is working with Proof to set targets to achieve this aim, using a science-based target-setting process that factors in how its emissions compare to competitors and industry standards, as well as PCI's strategic priorities as a company.
Several PCI sites are using innovative solutions like Eniscope to monitor on-site energy consumption, and Proof will set up a system integration so that the data can stream from the meter to the dashboard in real-time. This will provide an up-to-date look at PCI's energy consumption to help management make decisions on how to reduce PCI's GHG emissions. PCI plans to expand this technology to more sites, so that real-time consumption data is available across the organization.
Commenting on her PCI Pharma Services' engagement with Proof, Gigi Bat-Erdene, Global ESG Program Manager at the company, says: "Proof has been by PCI Pharma's side supporting and advancing our global ESG journey from the start."
"Just one year into our partnership, we have been impressed and satisfied with the wide array of ESG services the POI team has to offer: from data collection to competitor benchmarking, POI has played a central role in helping us move closer to our goal of becoming a sustainability leader within our industry. Thank you Proof for being PCI's extended ESG team!"
PCI is keen to avoid "carbon tunnel vision", whereby a company or organization can be too focused on reducing its GHG emissions to the detriment of other factors affecting its operations and supply chain, such as human rights and biodiversity. In our global effort to build a cleaner, fairer world, all issues that affect the health of people and the planet are important, and Proof is thrilled to continue to help PCI maximize its contribution.